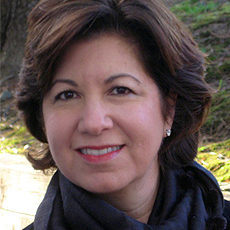 Madalyn Rosenbluth
RDH, BS
Licensed to practice in NY, FL and AZ.
Member: ADHA, NYDHA, MEMBER AND DELEGATE for WDHA.
Madalyn Rosenbluth, RDH, BS has been practicing advanced periodontal and preventative therapies for 40+ years. Throughout her career, Madalyn has worked in the private practice areas of Gnathology, Periodontics, Orthodontics, General and Cosmetic Dentistry. As the owner and founder of MadUltrasonics, LLC, she is actively involved in product design, clinical testing, manufacturing, and marketing of ultrasonic instruments. Madalyn lectures consult and educate hundreds of postgraduate clinicians annually to further enhance their application of ultrasonic therapies.
Madalyn began MadUltrasonics in 2004 when she realized there was a lack of high-quality ultrasonic inserts available to the community of local RDH's in their New York practices. With the support of fellow RDH's, she developed clinician driven superior magnetostrictive inserts, developing a business centered on quality, durability and service for the dental hygiene community.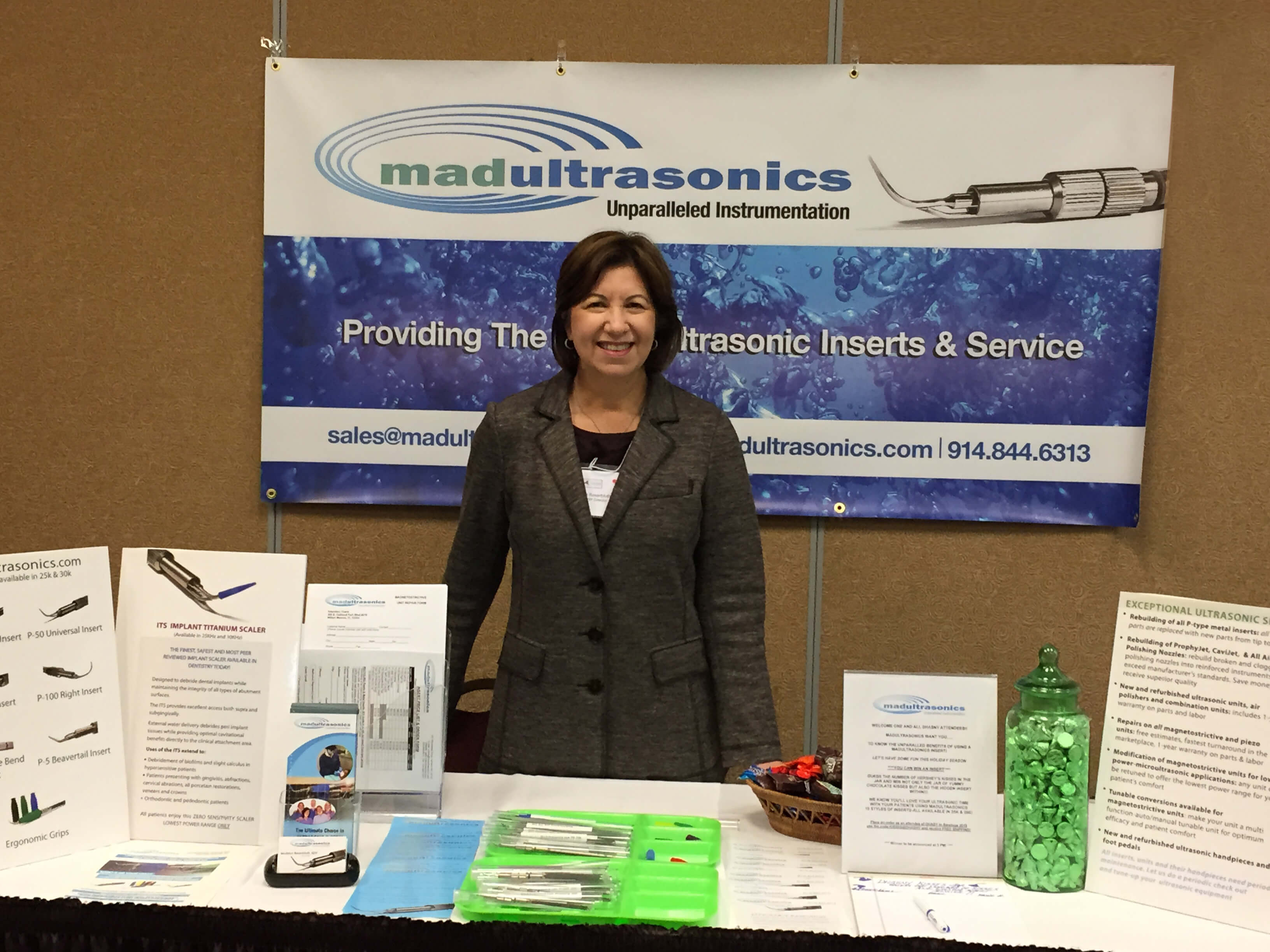 MadUltrasonics is a team of registered Dental Hygienists with decades of clinical practice experience in periodontal therapies. In addition, we are educators, product development specialists, as well as consultants to dental manufacturers in the practical application of ultrasonic instrumentation. Madalyn Rosenbluth, the owner of Madultrasonics, is a practicing clinical dental hygienist and has been an innovator for many years with T.R. Consulting which holds the patents as well as FDA registration of these high-quality instruments.
The business has grown beyond the marketing of ultrasonic inserts to include, rebuilding of inserts and the launching of the very first recycling program for ultrasonic inserts in 2008. Thus setting the example of leadership in environmental practice of the 3 R's for the dental community: Reuse, Recycle & Rebuild.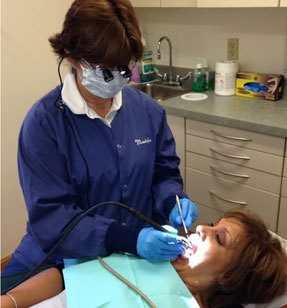 "MadUltrasonics offers comprehensive knowledge in all facets of ultrasonics. They are professional, reliable and a pleasure to work with!"
Al La Porta
DDS Armonk, NY
"I have known Madalyn Rosenbluth for over 8 years ... Finding excellent people is difficult. Finding excellent people, who care is even more challenging. I am glad that I found Madalyn and her company.
Dr. Zev Kaufman
Manhattan, NY
"I LOVE MadUltrasonic inserts! My patients state they are more comfortable when I use these inserts compared to when I use others. Calculus dissolves like butter! I love that I can use them on the lowest power setting. I refuse to go back to other inserts! I am sold.."
Sue Burzynski RDH, MSEd
Tonawanda, NY
"My office has had many repairs on different style Dentsply units by Madultrasonics. The quotes given by Madultrasonics were considerably less than Dentsply and all repairs were done in a very timely fashion. We have been very pleased with all of the work.... I would definitely recommend Madultrasonics for any ultrasonic unit repair."
Janet Farber, RDH
New Jersey
"JUST POWERED RIGHT THROUGH TENACIOUS BLACK CALCULUS LIKE IT WAS CHOCOLATE CAKE ON A PLATE!"
Diane Brucato-Thomas, RDH, EF
BS Kailua-Kona, HI
View Our Products
Compatible with all magnetostrictive units. All styles available in 25KHz and 30KHz.